New Concept for Virtual Dental Care of Patients
Today's world is electronic world in which we are day by day getting more dependent on electronic media sources for everything. E-Dentistry is a step towards providing best care & guidance to the patients at the comfort of their home to increases the efficiency, reach and impact of dentistry and awareness by connecting dental specialist/dental care providers to patient's to the point of dental care clinic. To provide and support dental care delivery to the prospective patients, E-Dentistry uses the electronic information, imaging and communication technologies that includes interactive audio, video & data communications. Here at Dentesthica we are experienced for virtual consultations and high-tech monitoring of patients which offer convenient care options for patients.
E-Dentistry is proof of Dentesthica using innovative techniques for comfort of their patients.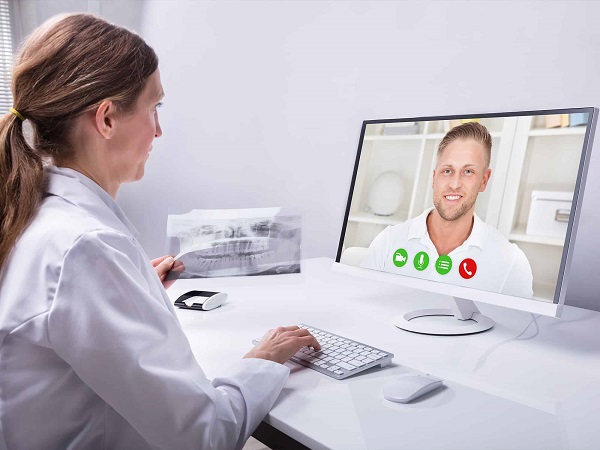 On-Demand Hassle free at your convenience.
E-Dentistry consultation Charges: INR1500/-(Approx US $22) 100% Cashback when you visit our dental clinic for treatment within next (03) three months, the amount paid by you as e-consultation charge will be adjusted in your final charges of dental treatment so it's a 100% cashback offer for you.