India is emerging as a preferred healthcare destination across the globe by the patients as a preferred destination for various type of surgeries like-open-heart surgery, hip and knee replacement, cosmetic surgery, dentistry and cancer treatment etc.
Dental patients from the developed countries like the USA, Canada, UK, Gulf, Middle East etc, are attracted to India as over here multiple dental treatment options are available at lower cost with excellent patient care with ultramodern facilities. This is on the rise in the last few decades and shows a positive impact on the dental industry in India. Making India as an attractive dental treatments.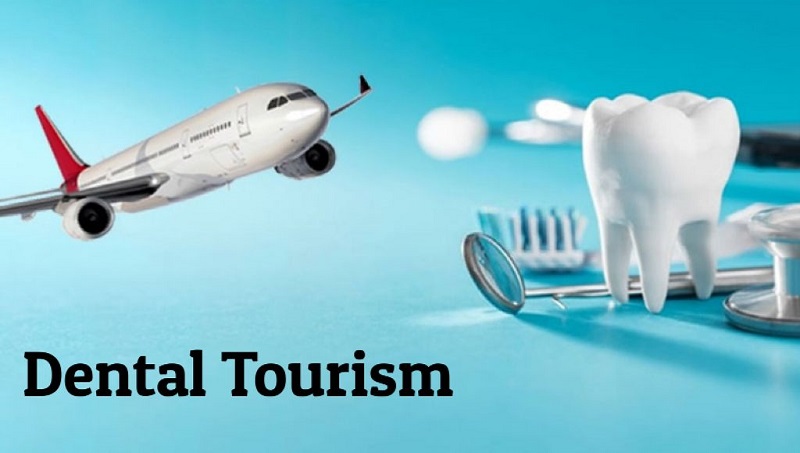 The cost of the dental treatments in India is almost around 10 times cheaper than that of the total cost of the same treatments in many of the western developed countries. Therefore, by choosing India as a dental treatment location patients make sure to save their overall treatment costs. Some of the commonly preferred treatments by patients are implants with & without regenerative/grafting surgery, root canal treatments, veneers, teeth whitening & other cosmetic treatments & list continues.
Dental tourism unique concept for a planned vacation along with complete dental treatment solution by various customized dental packages/ at DENTESTHICA that are available as per requirement of individual at economical rates along with guidance to make a memorable vacation in India.
For the International patients along with best dental treatment we assist in customized services right from helping them in booking a hotel that suits to their budget, along with a help in organizing a short sight-seeing trip both within and around Delhi.
By receiving multispecialty Dental treatment at affordable price by best renowned, skilled qualified Team of Doctors of Delhi under one roof in one of the BEST DENTAL CLINIC IN DELHI "DENTESTHICA". Dentesthica is well equipped with highly advanced equipment and uses latest technologies to provide best dental services that are at par with the services/ treatments easily comparable to the services provided by doctors in developed countries.
DENTESTHICA multispecialty dental & dentofacial esthetic clinic is situated near M Block market Greater Kailash 1, located in the heart of the capital city – New Delhi. The area is safe with multiple options to travel around very well connected by public transport like Delhi metro & buses, 2 metro stations (Kailash Colony & Greater Kailash-1)are located within a distance of 1 km. Metro, taxi, & buses are available throughout the day. The clinic is surrounded by various good hotel options as per budget, right from a budget hotel to a five star hotel.(Eros hotel , Nehru place), Oberoi Hotel etc.
We facilitate easy treatment payment transactions via all leading Debit & credit cards (visa/mastercard), drafts, and online transfer & through payment apps.
Our special services for International Patients include from online consultations and discussions with the patients :-
With brief description about the problem & its history along with diagnostic radiographs/ CT scans if available.
As we receive it our team of expert starts working on it to provide best relevant treatment information to the patient.
Our expert will provide you the best suitable treatment package as per requirement.
Assigned executive will fix/ schedule an appointment with the concerned specialist doctor as per confirmation of arrival date & time of patient.
Assigned executive will book will manage hotel reservation if required by the patient.
Airport pick-up facility will be provided by the assigned executive if required by the patient.
During the treatment local sightseeing along with short outstation trips can also be organized by the assigned executive during the course of treatment so that along with treatment patients can enjoy the beauty of nearby areas Delhi eg Agra, Jaipur, Jodhpur, Ajmer, Udaipur, Mathura etc.
As proper treatment gets over Patient is sent back so that there should be no inconvenience after returning back to home
After completion of treatment patients are advised for follow up & future appointments as per requirements.
Airport Drop facility is also available if required by the patient.