TYPES OF COSMETIC DENTISTRY
There Are Five Types Of Procedures Falling Under Cosmetic Dentistry Are :
Composite Bonding
Dental Veneers
Teeth Whitening
Invisible Fillings
Metal Free Ceramic Crowns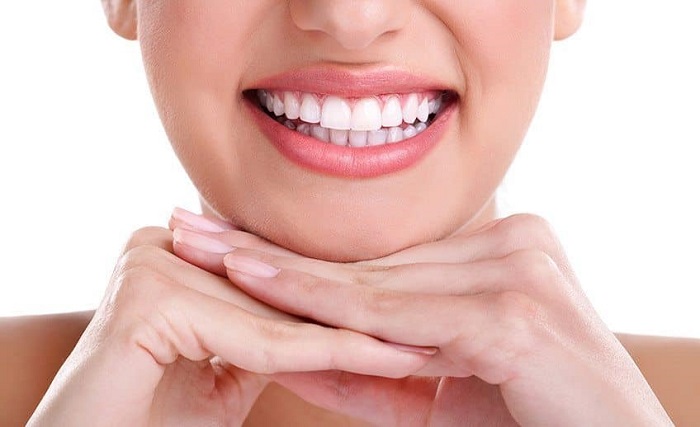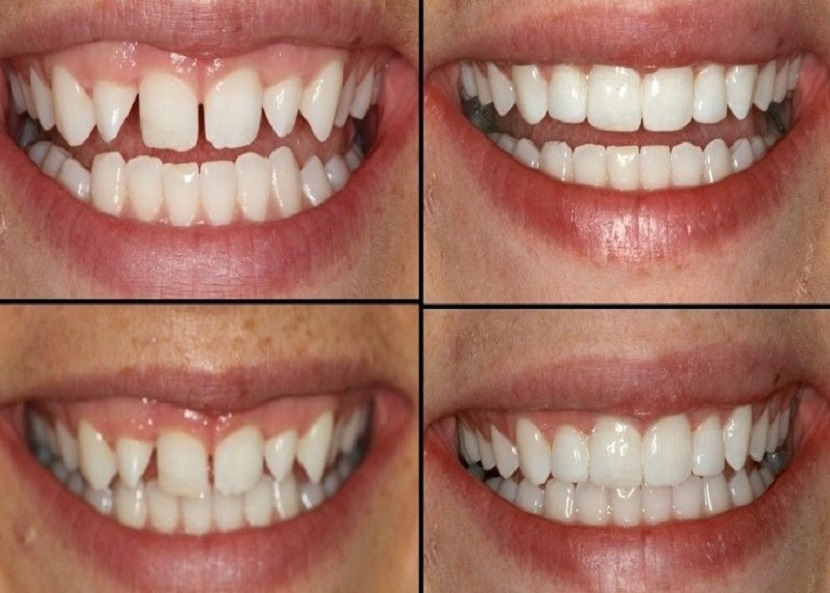 This procedure is done to treat chipped, decayed, discolored or fractured teeth. It involves the application of tooth-colored composite resin to a damaged tooth. In the case of cavities, it can also be used as an alternative to amalgam fillings. The composite resin helps in sculpting the teeth to restore it artificially. This procedure is both the least expensive and easiest in the cosmetic dentistry.
Dental veneers refer to the customizable covers or shells that are designed as per the shape and size of a patient's teeth. Veneers are made from porcelain with the purpose to protect your teeth from stains, improve teeth alignment, hide irregularities, repair chipped teeth, cures permanent teeth and close the gap between teeth. The treatment is permanent and therefore, non-reversible.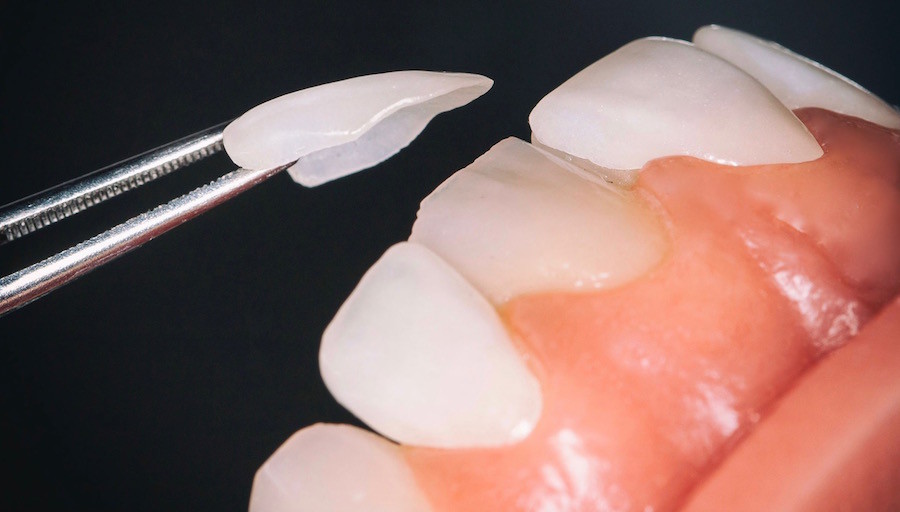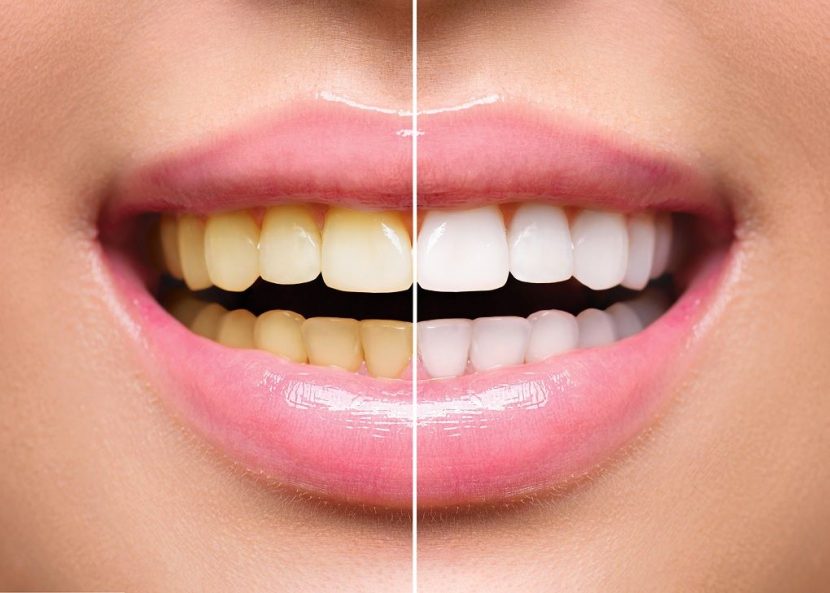 In present world everyone desires to have shiny and bright teeth. People having discolored teeth lack in confidence & often lose some great opportunities in their life also. The bright and shiny teeth increases the confidence level as well as your personality. So, people always uses different methods to keep their teeth white and bright. But these methods of teeth whitening never provide assurance and total safety to your teeth. However, to address such issues Dentesthica "Centre for Dentofacial Esthetics & Advance Dental Care" provides many options for teeth whitening which suits the pocket of everyone.
If you're looking for an alternative to professional bleaching in a dental office, then do-it-yourself ie "whitening of your own" at-home whitening might be right for you. There are options available for every budget and temperament – whether professionally dispensed, store-bought or sold on the Internet. Pre-mixed teeth whiteners and ready to use; others require mixing at home. We prescribe Philips Day White & Night White bleaching gels system for whitening at Home.
With Philips Zoom DayWhite (HP formulation) used in various combinations as per the duration of usage and NiteWhite (CP formulation) delivers maximum results for patients who can wear it for longer time or prefer whitening while they are sleeping.
Home whitening treatments, are easier than ever to help patients discover noticeably whiter smiles in just seven days. Philips Zoom is the only whitening system that uses ACP (amorphous calcium phosphate) that deliver the gentle experience and whiter effective results that patients want. Patients discover the confidence a brighter smile provides, with the safe and powerful formulas we feel confident while recommending.
ZOOM WHITESPEED INSTANT WHITENING
It's a new and innovative technique used for teeth whitening where white and bright teeth are guaranteed and that to within 45 minutes. Teeth Whitening by The Zoom-Whitespeed is an Instant process of teeth whitening offered by Dentesthica can brighten your teeth in a single clinic visit because the entire process of teeth whitening takes around 45 minutes to one hour. Sure shot results of at least 3-4 shades jump & it can be upto 7-8 shades improvements which is clinically proven.
One assurance from Dentesthica "you'll leave the dental chair with an instantly brighter & more confident smile".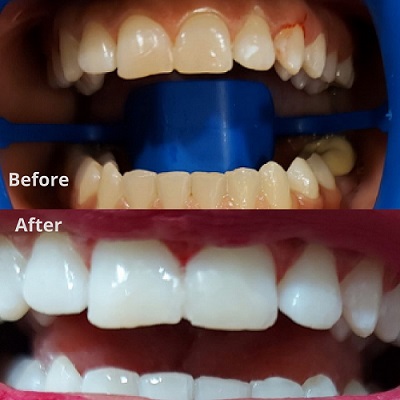 Invisible Fillings/ Dental Fillings/Tooth Colored Fillings :
Restoration of decayed teeth/cavity fillings-All cavity fillings are done using natural tooth colored composite materials to retain it's a natural look. Dentesthica provides exclusive silver – free practice and therefore no silver fillings are advised. So to restore/ fill the decayed tooth we use best tooth colored material made of resin or porcelain to match the adjacent color of tooth to give an aesthetic look. They seems to be natural tooth hence becomes almost invisible & untraceable.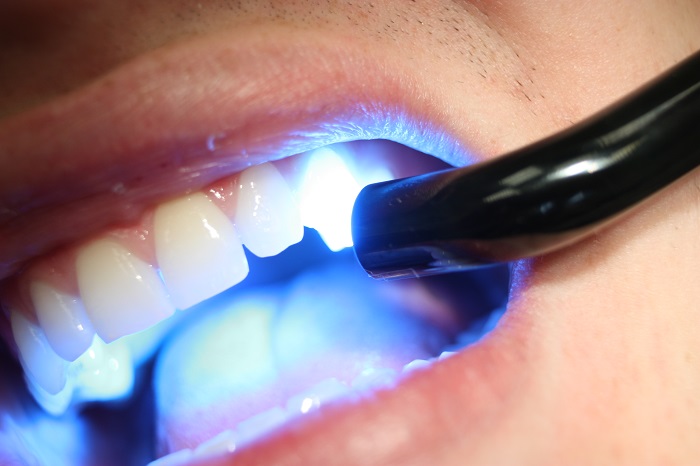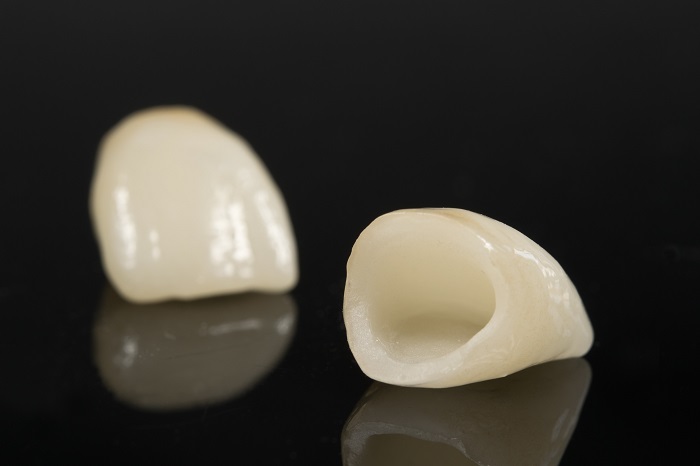 METAL FREE CERAMIC CROWNS
Metal Free Ceramic Crowns & Ceramic Veneers :
To bring true magic of a dazzling smile transformation Metal free ceramic crowns & Ceramic Veneers are used either individually or in combination with each other. In conditions like stained teeth, broken/fractured teeth, excessively small teeth, excessively large teeth, surface defects on teeth, gaps between teeth, overall unaesthetic smile etc. veneers and metal free crowns are used not only to correct defects but enhance the smile in glamorous proportions. By altering the shade and the smile line to bring it in harmony with the rest of the face even enhance regular smiles.
Other Treatment Modalities Available To Enhance Your Smile.
At Dentesthica we enhance the existing smile by minor alterations in the shape and size of the teeth.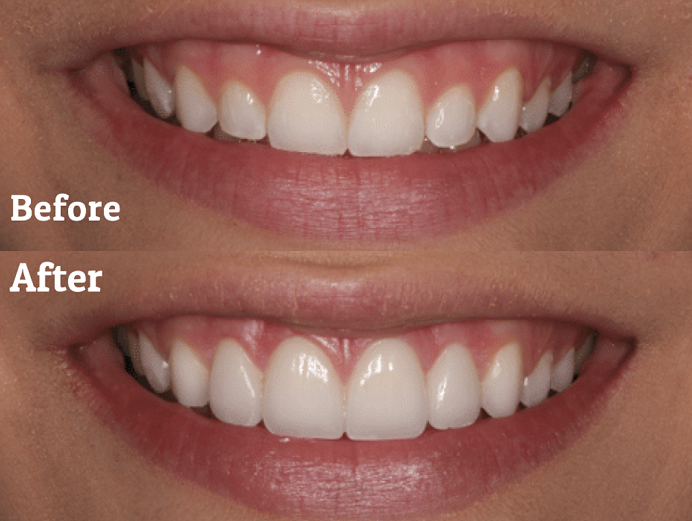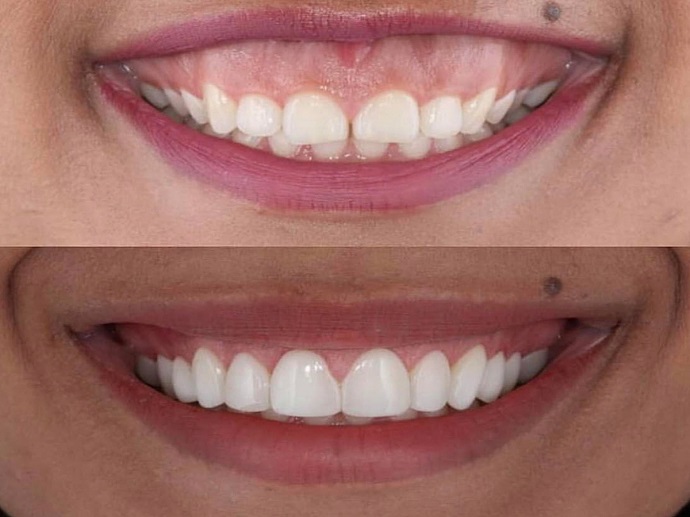 In some situations the natural contours of the gums are unsymmetrical and uneven leading to an unaesthetic smile sometimes because of which individuals becomes conscious. Such gums are recontoured to make them look more pleasing and aesthetic to enhance the smile & that too by giving painless treatment by laser gum contouring.
Occasionally on gums Black and brown pigments are present. At Dentesthica such pigments are removed to produce natural and pink aesthetic gums by giving painless & comfortable laser treatment.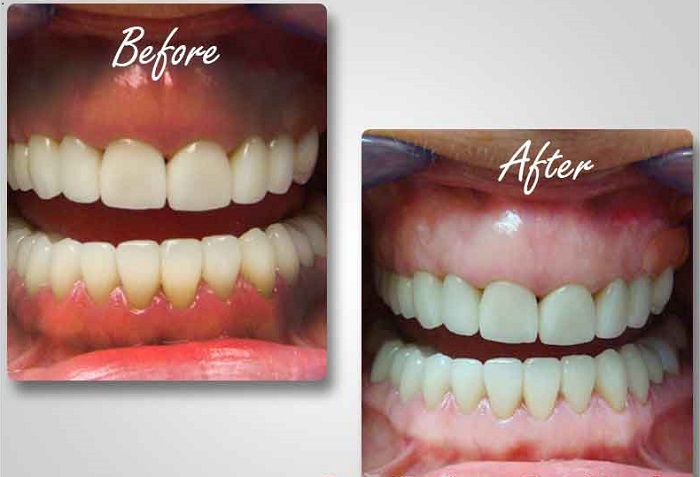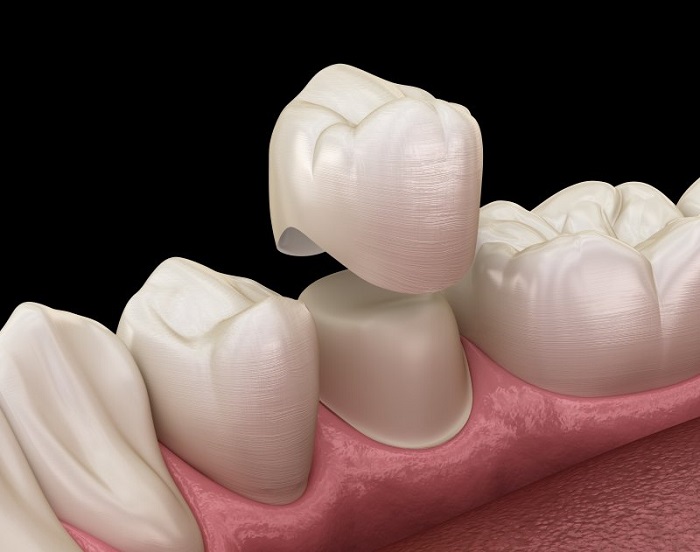 REPLACEMENT OF ARTIFICIAL LOOKING CROWNS 'BLACK – LINE CROWNS
Generally in the previous times crowns used for the anterior teeth were mostly ceramic fused to metal crowns, with a metal base coated by ceramic. One of the major disadvantage of such crowns is the unsightly black metal line seen along the border of the crown along with a mild metallic tint to the overall crown. At Dentesthica, we suggest only metal-free ceramic crowns for all anterior teeth. Metal free crowns, not only gives the metal free appearance moreover in such crowns black lines also disappears. Moreover it gives appearance of natural tooth but also blend beautifully with the adjacent teeth, in combination with the right tints and translucencies that gives real natural look. It becomes almost impossible to visually distinguish metal free crown from a natural tooth.